Portfolio
Private Residence
Portfolio
Vir Mueller Architects
Portfolio
Residential Project
Leading by example in the industry, Jindal Mechno Bricks Pvt Ltd is one of the most renowned manufacturers of unglazed ceramics, cladding tiles, brick pavers, and hollow bricks in India. With the journey of the bricks manufacturing company starting in 1972, a time when bricks were made by hand, Jindal Mechno Bricks is now an ISO 9001:2015 certified company with unmatched technological advancements in brick manufacturing. Found by Shri Hans Raj Jindal & sons in 1996, the company now produces machine made bricks that are ideal to be left exposed, without any plaster or paint. Such finesse and quality are achieved by the use latest European technology and thorough testing of the raw materials. This systematic approach is what helps us in creating world-class construction materials with top-notch quality every time.
Read More
for the process of extrusion, a dough of clay is made, which is then extruded as a slab and thereafter cut by using wires.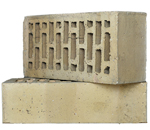 Brick tile/thin brick is easy to install for both interior as well as exterior spaces and portrays the ultimate expression of brick's timeless beauty.
Read more…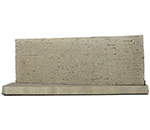 Roof tiles are used for terraces. Holes in the roof tiles create air pockets that trap air and provide thermal insulation for the lower floor.
Read more.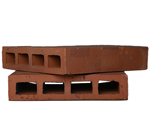 For Pressing, powdered clay at a certain moisture content is pressed into a mould to make cladding tiles, bricks or pravers.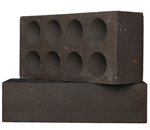 Brick pavers are another type of brick that is manufactured to be laid flat on the ground. Preferred widely in hotels, resorts, restaurants, homes and farmhouses.
Read more…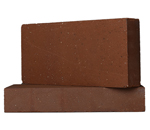 Hollow blocks are building material that is manufactured, to be used for non-load bearing walls.
Read more…
Square feet of tiles sold